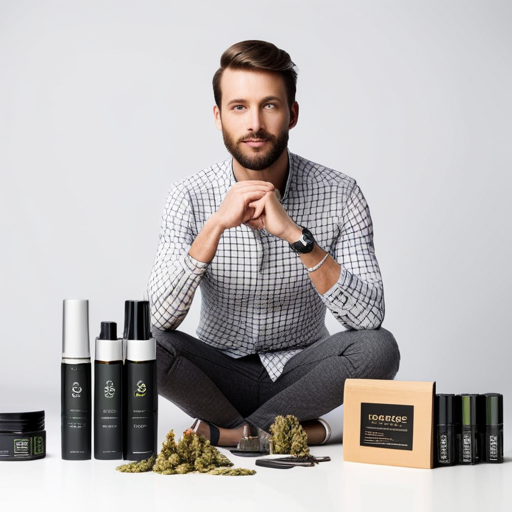 Budget-Friendly CBD Shopping: Tips to Get the Best Prices
In the world of CBD products, it's easy to get overwhelmed with the numerous options available. From hemp flowers and vape cartridges to gummies and pre-roll hemp, the choices seem endless. However, many consumers are often concerned about the cost associated with these products. But fear not, because at Windy CBD, we understand the importance of offering affordable prices without compromising on quality. In this article, we will explore some tips on how to shop for CBD products on a budget and still get the best prices possible.
1. Research and Compare Prices
Before making a purchase, it's important to do thorough research and compare prices from different CBD stores. At Windy CBD, we pride ourselves on offering the best prices for high-quality CBD Delta 8 THC products online. However, don't just take our word for it – explore other websites and compare their prices. It's also worth looking into customer reviews and ratings to ensure that you are getting the best value for your money.
2. Subscribe to Newsletters and Email Lists
Many CBD stores, including Windy CBD, offer exclusive discounts and promotions to their loyal customers. By subscribing to their newsletters and email lists, you will not only receive updates on new products and deals but also gain access to special offers that can help you save money. Keep an eye out for flash sales or limited-time discounts that can significantly reduce the cost of your CBD products.
3. Take Advantage of Free Shipping
Shipping costs can quickly add up, especially if you are ordering CBD products frequently. At Windy CBD, we offer free shipping on all orders, ensuring that you receive your products without any additional expenses. Look for CBD stores that provide this perk, as it can make a significant difference in your overall budget.
4. Utilize Coupons and Discount Codes
Coupons and discount codes are a fantastic way to save money on CBD purchases. Many websites, including Windy CBD, often have promotional codes that can be applied during checkout to receive a discount on your order. Before finalizing your purchase, do a quick search for any available coupons to maximize your savings.
5. Bulk Buying
If you have found a CBD product that you love and know you will continue to use, consider buying in bulk. Many CBD stores offer special discounts when purchasing larger quantities. This not only saves you money in the long run but also ensures that you won't run out of your favorite products anytime soon.
In conclusion, shopping for CBD products on a budget is possible with a little bit of research and planning. By following these tips and utilizing the services offered at Windy CBD, such as free shipping and competitive prices, you can enjoy the benefits of CBD without breaking the bank. Start shopping today and experience affordable CBD products that meet our high standards of quality and customer satisfaction. Remember, saving money doesn't mean compromising on the benefits that CBD has to offer.
Recent Posts
Your Guide to Understanding the Different Varieties of Hemp Strain …

Everything You Need to Know About CBD Hemp Flowers and Their Effec …

The Importance of Choosing a Trusted E-commerce Store for CBD Prod …